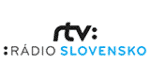 RTVS Rádio Slovensko
Country:
Slovakia
Rádio Slovensko je prvá programová služba Slovenského rozhlasu. Dvadsaťštyri hodín denne prináša aktuálne spravodajstvo, nepretržité informácie o doprave a počasí, množstvo publicistických programov, rozhovory so zaujímavými ľuďmi, priame prenosy zo športových a iných spoločenských podujatí. Hrá príjemnú hudbu a ponúka relax. Rádio Slovensko je v neustálom kontakte so svojimi poslucháčmi prostredníctvom interaktívneho vysielania a diskusných relácií, v ktorých prezentuje široké spektrum názorov. Významnú pozornosť venuje dianiu v oblasti kultúry, vo večerných hodinách nájdete v programe čítanie na pokračovanie, rozhlasovú hru, hudobnú a náboženskú publicistiku. Rádio Slovensko – vaše rádio, vaše Slovensko.
RTVS Rádio Slovensko reviews :
No reviews added yet. Be the first to add a review for the station.
Leave a review