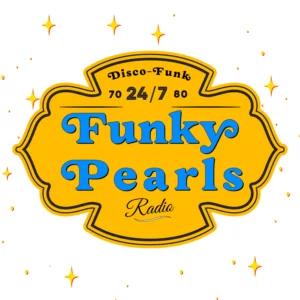 Funky Pearls
Disco Funk
Funky Pearls.
Funky Pearls: Welcome to Funky Pearls Radio, the ultimate destination for fans of funk from the 80s and 70s disco music. Here you will find 100% funk news, exclusive reviews, and live 24/7 streaming of all your favorite tracks. Our radio is free to use, and we invite you to tune in whenever you want - day or night. Whether youre new to funk or a seasoned connoisseur, theres something here for everyone.
So what are you waiting for?
Whether its funky selections from the 70s or 80s that get your feet moving, or up-to-the-minute news on the latest developments in the world of funk music, Funky Pearls has got you covered. So what are you waiting for? Tune in today and start getting funky! In conclusion, we hope that our radio website will make your life even funkier than ever before.
Lets get grooving!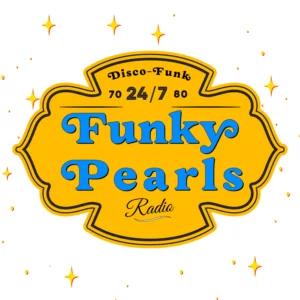 When it comes to disco funk, there are a few key elements that define the genre. Firstly, disco funk is characterized by upbeat tempos and catchy rhythms that get people moving on the dance floor. Secondly, the music typically uses prominent synthesizers and other electronic sounds, giving it a distinctively funky sound. However, despite these characteristics, the genre also offers many different subtypes and variations. For example, some artists may focus more on instrumental grooves or experimental sounds, while others may emphasize vocals and lyrics.

In addition to these musical qualities, another defining characteristic of disco funk is its generally positive and happy vibe. From the exuberant energy of the music itself to the celebratory atmosphere of a club packed with grooving dancers, this genre has an unmistakable flair for fun and celebration. And although some might argue that disco funk is gradually becoming outdated, many fans continue to enjoy the energy and positivity that it brings to their lives. In conclusion, whether you are into dancing all night long or simply want to feel good vibes in your life, disco funk is the ultimate choice for anyone who loves groovy beats and high-energy jams. So take some time to explore this fantastic genre and swirl away your worries on the dance floor!

Funky Pearls reviews :
No reviews added yet. Be the first to add a review for the station.
Leave a review