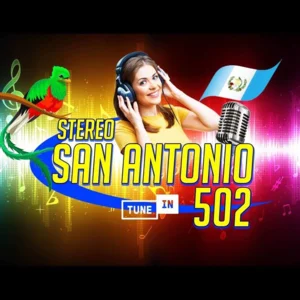 Stereo San Antonio 502
San Antonio Sija
Country:
San Francisco El Alto
,
Totonicapan
,
Guatemala
Stereo San Antonio 502
Stereo San Antonio 502 La Aldea de San Antonio Sija es una comunidad que pertenece al Municipio de San Francisco el Alto Departamento de Totonicapán,
Stereo San Antonio 502
y a la región VI sur occidental de la Republica de Guatemala,  Aldea San Antonio Sija se localiza geográficamente en la parte alta de la cuenca del rio Samala, la cual tiene una extensión territorial nueve caballerías y media.
La Aldea colinda con las siguientes comunidades y municipios al norte con la aldea Chivarreto y Rancho de Teja, al sur con aldea Patachaj y Nueva Candelaria San Cristóbal Totonicapán, al este con aldea Tacajalve, y al oeste con el municipio de San Carlos Sija Quetzaltenango.
Se localiza a una distancia de 15 kilómetros al municipio de San francisco el Alto.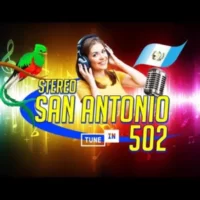 Stereo San Antonio 502 La razón fundamental de esta descripción de la Aldea de San Antonio Sija, puede afirmarse por su propia dinámica histórica profunda que actualmente la composición socio demográfico y cultural de esta comunidad se describe esencialmente.
fecha de fundación de la aldea en referencia, cultura social, fiestas titulares, cultura espiritual, servicios públicos y otros. Podemos afirmar que sin la comunidad prácticamente es imposible la vida de un pueblo consagrado principalmente los ideales y aspiraciones.
De acuerdo con información obtenida: La aldea fue fundada por Don "Antonio Ortiz", con fecha 30 de octubre de 1692 recibe la provincia por caballerías por ser representante legal del lugar, lo autorizaron en San Lorenzo Real de las Indias por la muerte de Don Bernandino Valdez,
dicha hacienda llamada anteriormente valle Xe Sija, donde se criaban ganado, caballos, mulas, ovejas por el convento de la Merced, la hacienda pasa a favor de Doña María de Aparicio,
en el 1714 y ella expreso que fue donado por Don Antonio Ortiz. Dicha hacienda será llamada San Antonio Sija.
Doña María de Aparicio, que provenía de la alcaldía mayor de Huehuetenango; vino a pedir remedidas de las tierras, de dicha hacienda el primer día de diciembre del año 1714 se le mando a librar el despacho.
Contacts
Stereo San Antonio 502 reviews :
No reviews added yet. Be the first to add a review for the station.
Leave a review