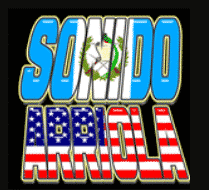 Sonido Arriola
El Pequeno Jigante
Sonido Arriola Listen on TuneLive Radio is The largest Radio Directory in the World.
Listen to Sonido Arriola on TuneLive Radio.
because, They Brings you free live sports music.
Free Internet Radio from around the world.
Listen to Radio Stations you like on any device.
Sonido Arriola,
because, TuneLive Radio is The largest Radio Directory in the world.
Firstly, 100 thousand live radio stations and millions of listeners per month.
Secondly, Free Unlimited Online Radio Streaming.
UPDATED.
Thirdly, and most importantly, Choose from hundreds of stations of free internet radio with unlimited skips.
so, Find all of your favorite genres streaming online for free at AccPlus Radio or mp3.
How To Add New Station?
however, To Submit a station.
then, You must complete all the necessary data and fields Required.
So, After Submit a station information.
you must wait for your radio's approval from the admin.
When you Submit a station,
we, will be approved within 3 to 5 days it will be available in our directory.
Moreover, 100,000 Radio Stations.
because, Live Breaking News and Sports Talk.
All Your Favorite stations Commercial Free.
CNN, FOX News Radio, MSNBC, & More Commercial Free.
Music For Every Mood & Activity Less Ads on 100,000 Radio Stations.
[caption id=attachment_99143 align=aligncenter width=209]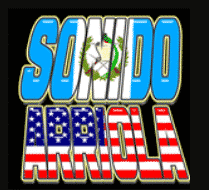 Sonido Arriola Radio.[/caption]
How To create a station?
How To create a station on the our Website.
In the Search tool at the top of your screen enter an station.
composer or genre.
Then click the appropriate search result (it may help to filter your results by Station) to go to its backstage page.
Click Start Station to add the station to your collection.
Free Internet Radio

-

TuneLive Radio.
Enjoy your audio exactly where, when, and how you want.
is available on hundreds of home, car, and portable devices, and works with Alexa and Google Home.
Listen Now!
In conclusion,
Reach a world of listeners,
grow your audience,
and amplify your impact when you make your radio station part of the Largest Directory experience.
We have millions of daily users who love to listen.
Keep it fresh your Audience.
Add New Station,
New artwork, and update schedules and program info.
or add "now playing" content listing to your streams.
Contacts
Playlist
05:55:25

fito olivares--el mensajero

05:51:44

QUE-NOTA - ACHILIPU

05:48:06

Super Changos - Cumbia Del Sol

05:43:57

Gloower - Me pide mas Prod. by XIXAM Beats

05:43:41

Advert Trigger:  - Advert!

05:40:18

Fuerza Dos Mil - Tu Retrato

05:35:51

Grupo Kual-Las Mujeres No Se Acaban

05:30:39

ETERNO AMOR SECRETO

05:24:55

Grupo JuJuy estoy muriendo

05:21:14

Extrañandote

05:18:06

Grupo G - La Inconforme

05:17:54

Advert Trigger:  - Advert!

05:14:57

Cumbia Rebajada 2013 Limpia Grupo Adixion

05:10:02

QUE-NOTA - 2A. DE LA RUMBA QUIMBUMBA

05:05:43

Franco de Vita - Te Veo Venir Soledad

05:01:01

Estrellas De La Kumbia - Mataste Mi Amor (Sin Iluciones)

04:57:21

VARIOS - CHIN CHIN EL QUE NO BAILE VOL.2 - BAM BAM (TERNURA)

04:52:19

George Michael - Careless Whisper (Lyrics)

04:48:10

Franco de Vita - No Se Olvida

04:47:54

Advert Trigger:  - Advert!
Sonido Arriola reviews :
No reviews added yet. Be the first to add a review for the station.
Leave a review