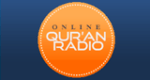 Qur'an Radio
موقع إذاعات ترجمات القرآن الكريم هو أحد مواقع لجنة الدعوة الإلكترونية التابعة لجمعية النجاة الخيرية بدولة الكويت. أهداف الموقع: 1. نشر القرآن الكريم إلى أكبر شريحة من الجمهور بمختلف ثقافاته؛ عملا بقول الرسول صلى الله عليه وسلم: "بلغوا عني ولو آية." 2. زيادة ارتباط المسلمين والمهتدين الجدد بالقرآن الكريم عن طريق الاستماع إليه في أي أماكن يذهبون إليها. 3. تعرف غير المسلمين على تعاليم القرآن الكريم السمحة من خلال ترجمة معانيه بلغاتهم. لغات الإذاعات:
Qur'an Radio reviews :
No reviews added yet. Be the first to add a review for the station.
Leave a review