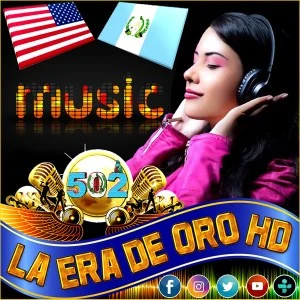 La Era de Oro HD
Donde Suena Tus Éxitos de Oro
Sobre Nosotros.
La Era de Oro HD: La Emisora de San Francisco la Unión Quetzaltenango sigue priorizando las preferencias musicales de sus oyentes con una variedad de géneros. Desde el rock and roll clásico, hasta el pop latino, nos esforzamos por ofrecer a nuestra audiencia una mezcla ecléctica de música que los mantenga bailando toda la noche.Para asegurarnos de que nuestro contenido está siempre actualizado y es relevante. revisamos continuamente las tendencias actuales de la música y las incorporamos a nuestra selección. Esto asegura que está sirviendo sólo las melodías más frescas para su placer auditivo.
La Era de Oro HD.
También destacamos a los artistas locales dándoles una plataforma para que compartan su trabajo con nuestra audiencia. - ¡así que permanezca atento a nuevos y sorprendentes descubrimiento. Prepárese para bailar con Nosotros. Transicionando sin problemas entre géneros y ofreciendo nuevos descubrimientos musicales. Es el lugar para todas sus necesidades musicales. Con una selección siempre cambiante de melodías. le garantizamos que nunca se aburrirá con lo que escuche en nuestra emisora. Así que únase a nosotros hoy mismo y prepárese para bailar. ¡La Emisión HD de La Era de Oro tiene las canciones adecuadas para hacer que sus pies se muevan!.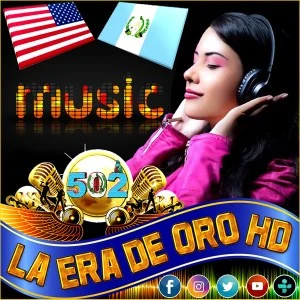 Desde los éxitos clásicos de antaño hasta los temas más candentes de hoy en día. La Era de Oro HD Broadcasting es una ventanilla única para todos sus antojos musicales. Reunimos una variada gama de sonidos de todo el mundo para que, independientemente del género que encontrar algo nuevo y emocionante. Manténgase atento a nuestro reportaje semanal de artistas locales. que les da una plataforma para mostrar su trabajo y anima a los oyentes a descubrir los increíbles nuevos talentos de su propia ciudad.
No importa qué tipo de melodías esté buscando, la Emisora lo tiene todo. Desde temas pop animados hasta baladas lentas. y todo lo que hay entre medias - esta es su fuente de acceso a todo tipo de delicias musicales. Nuestros DJs curan cuidadosamente cada selección con un ojo puesto en la calidad.
La Era de Oro HD reviews :
No reviews added yet. Be the first to add a review for the station.
Leave a review