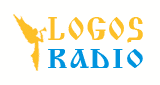 Radio Logos
Radio LOGOS este primul post de radio ortodox din Republica Moldova. Este un proiect iniţiat de Asociaţia Obştească "LOGOS" cu binecuvântarea Înalt Prea Sfinţitului VLADIMIR, Mitropolit al Chişinăului şi al Întregii Moldove.Existenţa unui asemenea post de radio este indispensabilă, având în vedere că societatea contemporană se confruntă cu multe probleme şi provocări, ale căror soluţii pot fi găsite doar în Biserică. Această societate secularizată şi ruptă de Dumnezeu propune omului modern nişte soluţii "moderne", diferite de cele ale Bisericii, despre care se spune că are "învăţături învechite". De multe ori aceste "soluţii" devin distructive prin esenţa lor.Biserica ortodoxă propovăduieşte fără greşeală Adevărul lui Hristos şi transmite oamenilor învăţăturile şi propunerile de trăire în curată morală, care vin de la Dumnezeu Însuşi. De aceea ea nu are puterea să schimbe nimic în învăţătura sa, dar nu are nici dreptul să tacă sau să se abţină de la propovăduirea Adevărului.
Radio Logos reviews :
No reviews added yet. Be the first to add a review for the station.
Leave a review