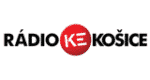 Radio Kosice
Rádio Košice začalo vysielať na frekvencii 91,7 MHz. Od roku 2010 pribudla ďalšia frekvencia pre Košice - 106,9 MHz, a v máji 2011 frekvencia 90,4 MHz v Prešove. V decembri 2012 pribudla frekvencia 91.0 MHz v Trebišove, vo februári 2013 frekvencia 102.7 MHz v Michalovciach a v septembri 2013 frekvencia 102.0 v Rožňave. Vysielací výkon frekvencií je 500 watov (v Rožňave 200 watov), čo zabezpečuje príjem v samotných Košiciach, Prešove, Michalovciach, Trebišove, Sečovciach, Rožňave ale aj v ich okolí.
Radio Kosice reviews :
No reviews added yet. Be the first to add a review for the station.
Leave a review