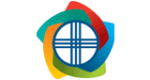 Радио "ДОСТУК"
Country:
Kyrgyzstan
Улуттар аралык биримдикти бийик тутабыз!Основными целями радио "Достук" являются: • прославление многоязычия и дружбы народов;• создание высококачественных радиопрограмм в интересах удовлетворения культурно • углубление и расширение диалога радио со слушателями;• Цель нашей радиостанции заключается в том, чтобы просвещать молодежь в таких важнейших сферах культуры, как музыка, литература, кино и театр. Знакомить с классическими образцами и культовыми личностями в этих сферах, а также освещать последние достижения, достойные внимания. Программы выходят в эфир на кыргызском, русском, польском, украинском, дунганском, уйгурском, татарском, узбекском,турецком языках
Радио "ДОСТУК" reviews :
No reviews added yet. Be the first to add a review for the station.
Leave a review